Country Weddings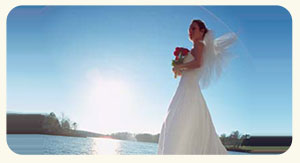 Planning your wedding is one of the most magical times of your life. Creating the ideal one-of-a-kind wedding takes planning and professionals dedicated to making your day special and tailored exactly to your visions. We share sensational country wedding venues and encourage new brides and grooms to visit the website of our featured properties and vendors to explore all they can offer you. Each of our wedding specialists and assorted vendors will provide new ideas, suggestions, and options for you. They will help with planning and executing your special day with the professionalism that will make it seem effortless. Rather than a small intimate gathering or a full extravaganza, let them know your needs and wants.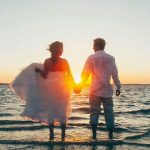 Country Weddings is designed to help you find and discover information about planning and bringing you the ideal wedding. Our suggested wedding venues specialize in helping you find your perfect destination venue, reception location, as well as lodging for you and your guests and romantic honeymoon vacation ideas.
You may be looking to organize your own wedding or need to find a wedding consultant to work with you. Use our online information to better focus on your budget, guest lists, traditional who pays, and tipping guides.
You may be looking to plan an elopement, vow-renewal wedding, or small second wedding. Many of our suggested wedding venues feature elopement and honeymoon destination packages for these special occasions too. Country Weddings provides you with the very best people and establishments to make your day perfect.
Good luck and best wishes for a wonderful life together.
Country Weddings
Browse Country Weddings to find amazing Wedding Venues, Wedding Planning Information, and a variety of wedding services. Our suggested wedding venues specialize in Country Weddings and romantic honeymoon vacations. Creating the ideal wedding takes planning and professionals dedicated to making your day special and tailored exactly to your desires.
Featured US Wedding Planners & Venues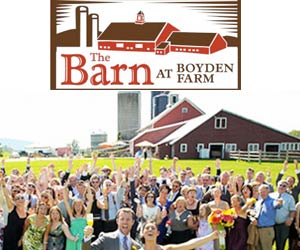 Boyden Barn at Boyden Farm ~ Cambridge, VT
Historic hayloft barn, open farmland and mountain views are the perfect setting for your wedding or corporate event.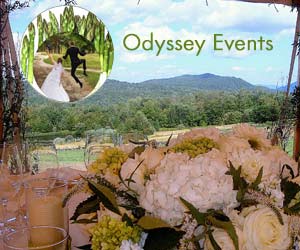 Odyssey Events VT ~ Bridgewater Corner, VT
We work for YOU to make your special day all that you want it to be.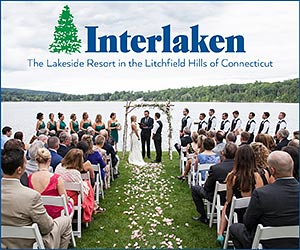 Interlaken Inn - Lakeville, CT
Enjoy exclusive use of the venue, with capacity for up to 220 guests. The Interlaken will only host one wedding per day to insure that our focus is entirely on you!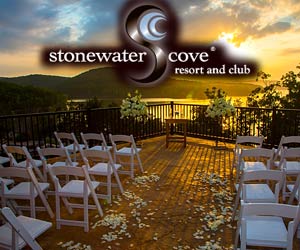 Stone Water Cover Resort & Spa - Shell Knob, MO
With waterfalls, lake views, and forest gardens, a wedding at Stonewater Cove is a beautiful combination of rugged wilderness and refined luxury. Our "Country Essentials Wedding" is perfect for 25 or fewer guests and our "Exclusive Resort Wedding" is designed for up to 60-80 guests.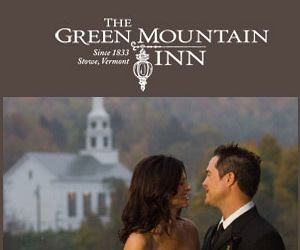 Green Mountain Inn ~ Stowe, VT
Offering guests the true flavor of classic
New England, in the heart of Stowe, VT.

Arlington Inn ~ Arlington, VT
A unique bed and breakfast that brings you back
to a time of elegance and style.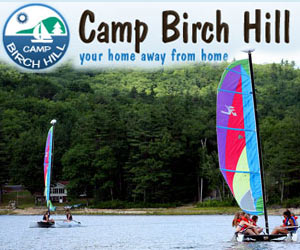 Camp Birch Hill - New Durham, NH
This family owned, traditional summer camp
is nestled on over 100 private acres in the
beautiful New Hampshire Lakes Region.
A special place your country wedding or reception.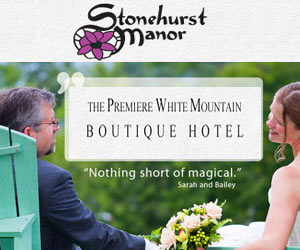 Stonehurst Manor - North Conway, NH
This turn-of-the-century mansion on 33 private acres just north of North Conway Village, is ideal for weddings up to 150, ceremonies, rehearsal dinners and honeymoons.
Advertise With Us
Country Weddings is more than 24 years established as the online resource for couples planning a country wedding, second wedding. Country Weddings is about finding the ideal Wedding Venue, or romantic honeymoon vacation. We work with the best destination wedding venues and wedding industry professionals to help you plan and reserve the perfect wedding or luxury spa vacation destination. Join us as we promote your unique wedding product, accommodations, or services. Find out more information about advertising your business online in Country Weddings – Your Wedding Planning and Travel Guide, click here.
Country Weddings ~ Wedding Venues ~ Luxury Honeymoon Lodging ~ Wedding Planning