New England Wedding & Romantic Lodging Venues
Explore Wedding Resources for your New England Wedding
Vermont | Maine | New Hampshire | Connecticut | Massachusetts | Rhode Island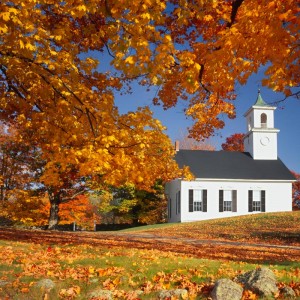 There is nothing quite like a romantic New England Wedding – the land of stone walls, country villages, lakeside resorts, mountain top inns, and seaside luxury wedding venues overlooking the Atlantic Ocean.  This is one of the most picturesque and historic regions in the entire United States.
We are happy to share our favorite New England resorts, wedding destinations, and innkeepers that have the experience and knowledge of hosting the ideal Country Wedding or romantic getaway.
Each of our six New England states offers a unique Country Wedding experience. We suggest creating a list of your most desired amenities, then browse our suggestions below. The best New England wedding venues and wedding service businesses are booked months in advance, so plan ahead!
Thank you for visiting Country Weddings – contact us to include your New England spa or wedding venue or service.
New Hampshire Wedding Venues
A New Hampshire Wedding can be held at a NH Grand Hotel in the majestic White Mountains or a simple but elegant NH country wedding at a historic B&B inn, beautiful country club, or full-service resort hotel.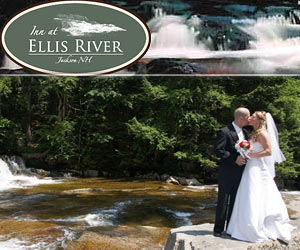 Inn at Ellis River - Jackson, NH
Let the Inn at Ellis River help you create once in a lifetime
memories with our romantic two night elopement package.

Stonehurst Manor - North Conway, NH
This turn-of-the-century mansion on 33 private acres just north of North Conway Village, is ideal for weddings up to 150, ceremonies, rehearsal dinners and honeymoons.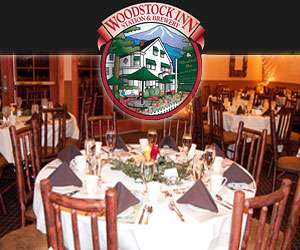 Woodstock Inn Station - North Woodstock, NH
We offer many options for your White Mountain wedding.
From romantic rooms to our two great dining rooms, we have just what suits your needs.
Connecticut Wedding Venues
A Connecticut Wedding provides convenience and some exceptional settings. Connecticut Golf Club Weddings and Vineyard Weddings are popular CT Wedding Destinations, second weddings, or vow to renew your wedding vow locations. CT Weddings can be held at a Connecticut country inn, ocean-side resort, or the largest casino in the world. Both Foxwoods Resort and Mohegan Sun Resort have become popular as destination wedding party spots that offer 24-hour entertainment.
A true Connecticut Country Wedding destination may be found at Lord Thompson Manor in the beautiful "quiet corner" of the state.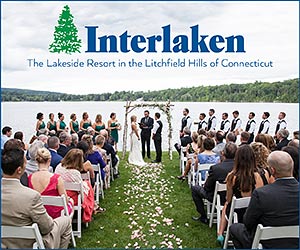 Interlaken Inn - Lakeville, CT
Enjoy exclusive use of the venue, with capacity for up to 220 guests. The Interlaken will only host one wedding per day to insure that our focus is entirely on you!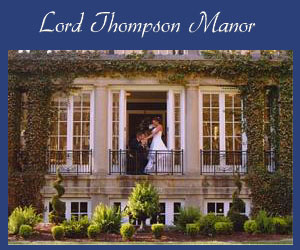 Lord Thompson Manor - Thompson, CT
For Romantic Wedding Receptions, specializing
in weekend Weddings, centrally located in New England.
Massachusetts Wedding Venues
When planning a New England Destination Wedding or honeymoon do not overlook the Commonwealth of Massachusetts. From the western Berkshires to the tip of old Cape Cod – a Massachusetts Destination Wedding can be ideal. Massachusetts Wedding venues and luxury resorts and inns provide experienced service and many can offer one-stop consulting for all your wedding requirements.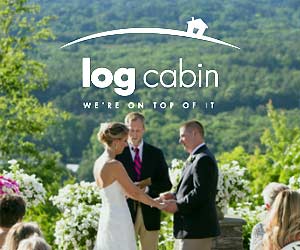 The Log Cabin - Holyoke, MA
At the Log Cabin, the gorgeous setting at the top of Mt. Tom, offers spectacular views, lovely grounds, and beautifully appointed rooms that can accommodate guest lists of up to 450.
Maine Wedding Venues
A Maine Country Wedding can be held overlooking a coastal Maine Lighthouse or held at a luxury oceanfront resort. A destination Maine wedding in Portland can include downtown activities and one-of-a-kind receptions! This is Maine – an outstanding choice for your New England Weddings.

Rhode Island Wedding Venues
In the tiny state of Rhode Island, the wedding and honeymoon lodging options are huge. A Rhode Island Wedding will leave a lifelong impression on everyone. Newport, Rhode Island Weddings are world-famous and Newport is just one of several truly outstanding wedding destinations.

Include Me shortcode: file not found
Vermont Wedding Venues
Your Green Mountain weddings mean your destination is beautiful Vermont. Vermont Weddings are world-famous. Vermont's spectacular wedding venues include; historic VT inn weddings, luxury Vermont resort weddings at Stowe, Sugarbush, Mt. Snow, Killington, Stratton Mountain, Sugarbush or other VT ski areas and lodges. A Vermont Barn Wedding provides charm and lasting memories. From mountain view inn weddings in the rustic and remote Northeast Kingdom to Southern Vermont's Mt. Snow, Manchester, Dorset, the Deerfield Valley, and the Mad River Valley – you'll find fabulous country wedding and romantic honeymoon options for your Vermont destination wedding.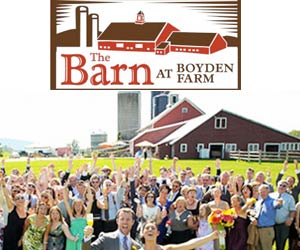 Boyden Barn at Boyden Farm ~ Cambridge, VT
Historic hayloft barn, open farmland and mountain views are the perfect setting for your wedding or corporate event.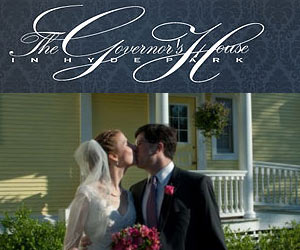 The Governor's House in Hyde Park ~ Hyde Park, VT
A comfortable B&B with the gracious elegance of an earlier time. Weddings and an affordable, all-inclusive elopement packages.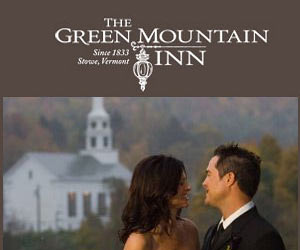 Green Mountain Inn ~ Stowe, VT
Offering guests the true flavor of classic
New England, in the heart of Stowe, VT.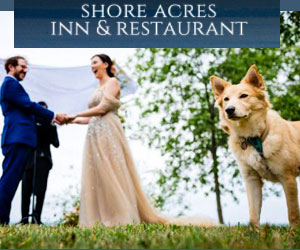 Shore Acres Inn & Restaurant ~ No. Hero, VT
Vermont Weddings and other events. 46 acres on the shore of Lake Champlain.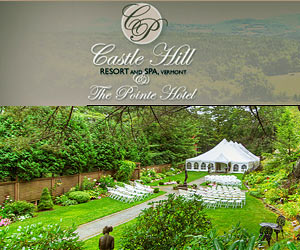 Castle Hill Resort & Spa ~ Proctorsville, VT
Listed on the National Register of Historic Places.
Luxury reigns supreme here at our elegant, full-service Vermont resort.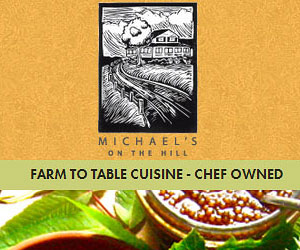 Michael's On The Hill ~ Stowe, VT
Innovative European cuisine with the perfect blend
of regional influence.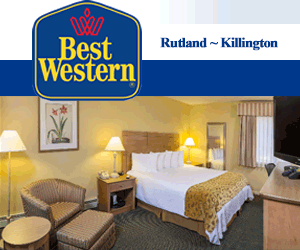 Best Western Inn & Suites ~ Killington - Rutland, VT
Ideal lodging for your wedding guests. Complimentary breakfast, seasonal outdoor pool, fitness center, and high-speed internet. The area's only suite hotel.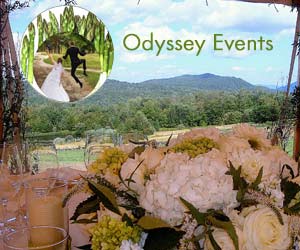 Odyssey Events VT ~ Bridgewater Corner, VT
We work for YOU to make your special day all that you want it to be.
The Allure of New England Weddings: A Perfect Blend of Romance and Charm
A wedding is a magical milestone in the journey of love, and choosing the perfect location is crucial to creating an unforgettable experience. Nestled in the northeastern corner of the United States, New England offers a plethora of enchanting settings for weddings, romantic getaways, and honeymoons. From breathtaking landscapes and rich history to charming venues and warm hospitality, New England effortlessly combines elegance with natural beauty. Join us as we explore why a New England wedding is an exceptional choice, highlighting famous wedding destinations, venues, and offering valuable tips for planning your dream wedding.
Why Choose a New England Wedding?
Captivating Scenery: Picture-perfect vistas await couples in New England. From the rugged coastline of Maine to the picturesque mountains of Vermont, each state boasts unique landscapes that provide a stunning backdrop for exchanging vows. Imagine reciting your vows against the backdrop of a lighthouse, a vibrant autumnal forest, or a charming seaside town.
Rich History and Culture: New England is steeped in history and boasts a distinct charm that adds a touch of elegance to any wedding celebration. From historic mansions and quaint colonial churches to charming barns and vineyards, New England offers a wide range of venues that seamlessly blend tradition with modern sophistication.
Four Seasons of Beauty: New England is renowned for its vibrant seasonal changes, offering diverse wedding experiences throughout the year. Embrace the lush blooms of spring, the sun-kissed beaches of summer, the fiery foliage of autumn, or the cozy charm of a winter wonderland. No matter the season, New England delivers timeless beauty and unique atmospheres for your special day.
Famous New England Wedding Destinations and Venues:
White Mountains, New Hampshire: There are several sensational wedding inns, and romantic resorts in the White Mountains and in North Conway, Franconia, and Jackson, New Hampshire.
Newport, Rhode Island: Known for its opulent mansions and stunning waterfront views, Newport provides an idyllic setting for a luxurious and romantic wedding. Exchange vows in a historic mansion or enjoy a seaside ceremony overlooking the glistening Atlantic Ocean.
Cape Cod, Massachusetts: With its sandy beaches, quaint towns, and charming lighthouses, Cape Cod is a beloved destination for couples seeking a coastal wedding. Say "I do" with the sound of crashing waves in the background or opt for a rustic barn venue for a touch of New England charm.
Stowe, Vermont: Nestled in the Green Mountains, Stowe offers a picturesque backdrop for a romantic mountain wedding. From elegant resorts to intimate lodges, Stowe showcases the beauty of nature with stunning vistas and cozy ambiance.
Kennebunkport, Maine: This quaint seaside town offers a perfect blend of coastal beauty and small-town charm. Imagine a beachside ceremony followed by a lobster bake reception, or opt for an intimate gathering in a historic inn surrounded by breathtaking views.
How to Plan the Ideal New England Wedding:
Define Your Vision: Before diving into the planning process, envision your dream New England wedding.
Consider the season, location, and overall theme that resonates with your style and preferences.
Research and Consult: Explore online resources, visit wedding expos, and consult with local wedding planners who specialize in New England weddings. Their expertise will guide you through the process, ensuring your vision becomes a reality.
Secure Your Venue and Vendors: New England's popular wedding destinations and venues tend to book quickly. Once you've chosen your location, secure the venue, caterers, photographers, and other vendors well in advance to ensure availability.
Embrace Local Flavors: New England is known for its delectable culinary offerings. Incorporate local cuisines, such as lobster, clam chowder, maple syrup, and artisanal cheeses, into your menu to provide a truly authentic experience for your guests.
Create an Itinerary: With the abundance of attractions and activities in New England, plan a weekend itinerary for your guests. Include visits to historical sites, local breweries or wineries, scenic hikes, or a day trip to nearby attractions to enhance their experience.
A New England wedding effortlessly blends natural beauty, rich history, and warm hospitality, creating an enchanting setting for couples embarking on a lifetime of love. With captivating landscapes, famous wedding destinations, and a wide array of venues to choose from, New England offers a perfect blend of romance and charm. Whether you're planning a wedding, a romantic getaway, or a honeymoon, New England promises to make your special occasion an unforgettable experience filled with cherished memories. So, indulge in the allure of a New England wedding, where timeless beauty and love converge.
Connecticut | Maine | Massachusetts
New Hampshire | Rhode Island | Vermont