Getting married in America – means more than 50 states plus to choose from. Having a US Destination Wedding is easy. Follow the links to find the perfect US Wedding or Honeymoon Destination. Browse all the US states and international country wedding destinations to find the perfect wedding venue, honeymoon hotel or romantic destination.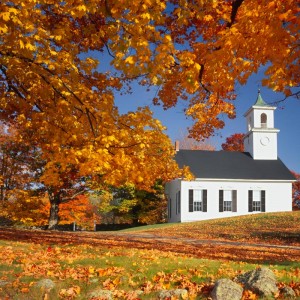 Welcome to New England – the land of stone walls, country villages, lakeside resorts, mountain top inns and seaside wedding venues overlooking the Atlantic Ocean. In northern New England a Maine Wedding can be an elegant affair at a luxurious ocean resort or a fabulous inn wedding in south coastal Maine that includes a lobster and clam bake, schooner cruise and photo session at historic Nubble Lighthouse.
Your Green Mountain weddings mean your destination is beautiful Vermont. This land-locked New England state has become a popular destination wedding state with dozens of spectacular wedding venues to choose from. Vermont offers historic inn weddings, luxury resort weddings at famous ski areas and lodges, and barn weddings. From the rural north – known as the Northeast Kingdom to Southern Vermont you'll find fabulous options for your Vermont wedding.
A New Hampshire Wedding can be held at a Grand Hotel in the majestic White Mountains or a simple but elegant country wedding at a historic country inn, beautiful country club or full-service resort hotel.

---
---
---
---