The first question that usually comes up when a couple announces their engagement is "Who pays for what?"
Traditionally, it has been the bride's family that pays for most of the wedding expenses and the groom's family takes care of the wedding reception. However, the rules are a bit more fluid these days, and many couples split the costs between themselves and their families more evenly.
Here is a generalized guide of the expenses each family undertakes when planning a wedding. Feel free to modify this list as it suits your own personal situation and use it as a guide when it comes time to develop your wedding budget.

---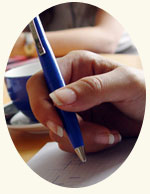 The Groom's Expenses:
• Bride's Engagement & Wedding Rings
• His Wedding Attire
• Marriage License
• Church & Registrar Fee
• Gift for the Bride
• Male Attendant Gifts
• Gratuities for Service Providers
• Bride's Bouquet
• Mothers' Corsages
• Boutonnieres for Male Attendants
• Honeymoon
The Bride's Expenses:
• Invitations & Postage
• Wedding Gown & Accessories
• Honeymoon Lingerie
• Groom's Wedding Ring
• Gift for the Groom
• Female Attendant Gifts
Groom's Family's Wedding Expenses:
• Rehearsal Dinner
• Accommodations for groom's out-of-town attendants
• Reception Liquor
• Wedding Day Transportation
Bride's Family's Wedding Expenses:
• Wedding Consultants's Fee
• Guest Book & Pen
• Wedding Ceremony
• Wedding Reception Party
• Photography & Videography
• Floral Appointments & Centerpieces
• Accommodations for bride's out-of-town attendants
Bridesmaids' Wedding Expenses:
• Bridesmaids' Dresses & Accessories
• Travel Expenses
• Bridal Shower Gift
• Wedding Gift
• Bridal Shower / Bachelorette Party
Groomsmen's Expenses:
• Tuxedos & Accessories
• Wedding Gift
• Travel Cost
• Bachelor Party