Here are the answers to the most frequently asked questions about wedding gifts, gift registries, and wedding registry etiquette.
---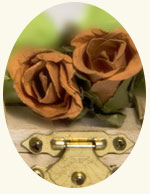 Q. What is the purpose of a gift registry?
A. A gift registry provides the new couple a way to tell their guests what they need, making gift selection easier for the guests. This guarantees the gift-givers do not waste money on unwanted items and allows the new couple to receive gifts they actually have a use for. wedding gifts
Q. What kind of registries are there?
A. Today, there are a host of alternative registries available to the new couple. Of course there's the traditional gift registry, where the bride and groom can go to any department store and select needed household items. But if your household is already in good order, alternative registries offer new options. The Cross-Store Registry is a wonderful option – couples can choose diverse items from multiple stores. There are Charitable Donation Registries, where guests give a financial donation to a cause chosen by the couple. There's the Investment Registry, where guests contribute towards the couple's chosen stocks and add to their portfolio. The Big-Ticket Registry allows guests to pool resources and purchase large, nontraditional items such as furniture sets, a new car, or the down payment on a home. There's also the Honeymoon Registry – allowing guests to pay for portions of the couple's honeymoon, whether it's airfare or amenities.
Q. What does a gift registry cost?
A. Typically nothing. Most stores offer free registration, and there are countless registries available on the internet.
Q. What is the best way to let my guests know where I am registered?
A. Proper etiquette dictates that you wait until you are asked to offer this information, however some brides provide business cards from the stores where they are registered for their attendant to enclose with the bridal shower invitations. This method should never be used when sending wedding invitations. If you are concerned that you will not receive needed items, have your attendants personally spread the word to friends and family members. More and more, today's savvy couples are creating wedding websites, which provide all wedding details for potential guests. You can send e-cards out to your guests, informing them of the website's location, and they can go from there.
Q. How should I inform my guests that a monetary gift would be most appreciated?
A. Again, it is in very poor taste to inform your guests without their inquiry. Ask your parents and friends to spread the word in a tasteful fashion. For example, they could simply ask those they know if they have already bought your wedding present, and if they have not, they could mention that a monetary gift would be most appreciated.