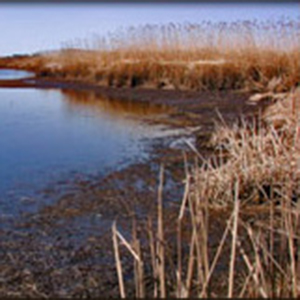 Massachusetts Weddings, lose yourself in the history of Massachusetts at Plymouth Plantation, the Mayflower as a backdrop for photos.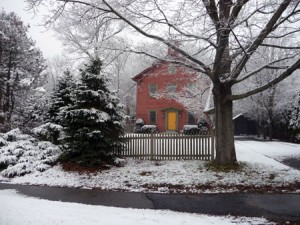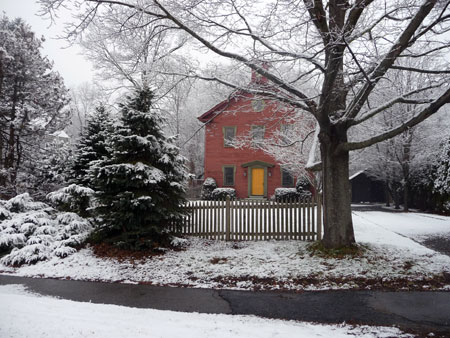 Select a wedding destination island of Martha's Vineyard and Nantucket, rent a sailing vessel.  The Berkshire Mountains of western Mass can provide five-star accommodations and receptions venues like Delaney's and The Log Cabin – mountaintop weddings at Mount Tom. Get together is New England's largest city, Boston, where you can book a harbor cruise for your reception dinner; take a photo with the US Constitution in the background or the old north church.  Sports enthusiasts the basketball hall of fame in Springfield or Fenway Park can help with the baseball lover's dreams. Love rollercoasters?  Six Flags Amusement Park is located near Springfield, MA.    Salem can offer a witching experience, Sandwich and Hyannis a truly Cape Cod time with a cranberry theme.
---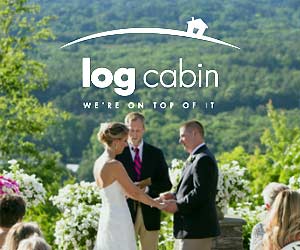 The Log Cabin - Holyoke, MA
At the Log Cabin, the gorgeous setting at the top of Mt. Tom, offers spectacular views, lovely grounds, and beautifully appointed rooms that can accommodate guest lists of up to 450.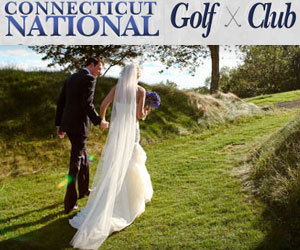 Connecticut National Country Club - Putnam, CT
Situated on 500 private acres and accommodations up to 250 guests,
CNGC provides the ultimate setting for your perfect reception.
Massachusetts offers grand ballrooms and wedding barns, secluded sandy beaches and the beautiful national seashore, Longfellow's house, and Walden Pond.  Entertain wedding guests with a freedom trail tour, brewery tour, a trip to Faneuil Hall, or a duck boat trip.  Four season destination weddings in Massachusetts are fun-filled and exciting with many lodging, reception, and weekend wedding options.