Your Vermont honeymoon will provide lasting memories of your special occasion. Assuming you and your future spouse have not agreed on a location, or planned out your honeymoon just yet, here are some tips that may help you have the perfect trip:
Choosing a VT Honeymoon Location
If you are having trouble deciding where you want to go, consider choosing an activity that you enjoy rather than a particular spot. Visit the links on this page to view superb Vermont honeymoon and romantic lodging destinations. Browse the Vermont Living website for activity ideas. Discuss your honeymoon ideas with your spouse by making a list of the pros and cons of each place in that area. Have fun researching your honeymoon destination together. Vermont offers historic Mount Equinox inns, elegant Governor's mansions and castles, mountain top inns with spas, and mountain view inns and more. The Lakeside City of Burlington offers downtown shopping, ECHO Center Museum, and a vibrant local entertainment and club scene.
Romantic VT Honeymoon Inn Accommodations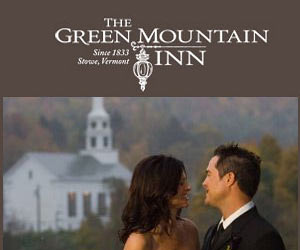 Green Mountain Inn ~ Stowe, VT
Offering guests the true flavor of classic
New England, in the heart of Stowe, VT.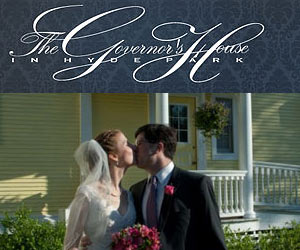 Governor's House in Hyde Park ~ Hyde Park, VT
A comfortable B&B with the gracious elegance of an earlier time. Weddings and an affordable all-inclusive elopement package with many extras. And for the adventurous couple, our "marriage made in heaven" takes place in a hot-air balloon.
Honeymoon Travel
If you are traveling outside the United States, find out whether a passport, special visa, or medical clearance may be required. Those things take time, and you don't want anything to go wrong. Be sure to compare prices at multiple travel agencies or even online, to find all-inclusive packages that will include some leisure activities or entertainment. That will give you and your spouse a chance to take advantage of those opportunities, without the extra-added cost.
---