Elopement Weddings
Some couples would just like to be married, and let the honeymoon begin – an elopement wedding may be just right. So if you want to just sneak away and elope, we invite you to see all of our elopement wedding destination venues to help you plan that perfect wedding elopement. Have things just the way you want them and bring the people that you want to have with you. Elopement weddings are becoming popular as a second wedding option. The wedding venues listed below have extensive experience hosting elopement weddings and smaller intimate wedding celebrations.
---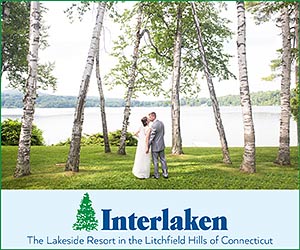 Interlaken Inn - Lakeville, CT
Enjoy exclusive use of the venue, with capacity for up to 220 guests. The Interlaken will only host one wedding per day to insure that our focus is entirely on you!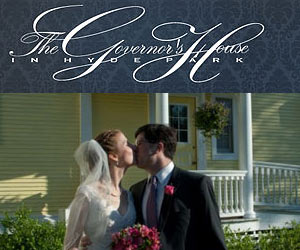 Governor's House in Hyde Park ~ Hyde Park, VT
A comfortable B&B with the gracious elegance of an earlier time. Weddings and an affordable all-inclusive elopement package with many extras. And for the adventurous couple, our "marriage made in heaven" takes place in a hot-air balloon.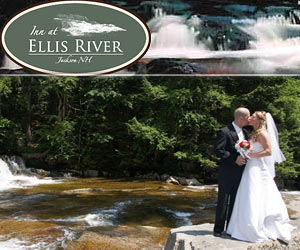 Inn at Ellis River - Jackson, NH
Let the Inn at Ellis River help you create once in a lifetime
memories with our romantic two night elopement package.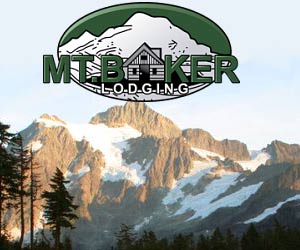 Mt. Baker Lodging ~ Maple Falls, WA
From modest to luxury getaways, Mt. Baker Lodging is your source for private, self-catered, fully equipped cabins, cottages, condos, chalets and executive vacation rental home accommodations at the gateway to Mount Baker. An ideal country wedding or honeymoon destination.
---
Last Minute Weddings
When eloping, you can get married just the two of you or with a small party of family and friends. Throughout the country, there are plenty of locations for saying "I do." Your wedding can be a one-of-a-kind travel destination, or as big or as small as you would like. Take the entire venue or just a room for two. Let us help you take the worries away. You can have a unique, romantic wedding ceremony that is uncomplicated and inexpensive. Browse our suggested wedding elopement venues. Call and speak with an experienced hospitality industry professional about your elopement wedding. Our suggested innkeepers and elopement wedding venues have considerable experience planning the perfect elopement wedding. Please tell them you found them online in CountryWeddings.
Second Weddings
With the number of second weddings on the rise, many new traditions are being born. Many couples are opting for the new, the relaxed, and the non-traditional. Some choose to serve pie instead of cake, and others are saying "I do" barefoot on the beach.
Whether you're a divorcee, a widow, or simply renewing your vows, a second wedding is considered by many couples to be a "new beginning" rather than a second wedding, and people are getting creative with their ceremonies and receptions. If you will be blending families, find new and creative ways to make every family member feel they are an important part of your celebration.
Here are a few simple second wedding etiquette rules to remember when planning your fresh start:
• Be sure to tell your children first, before anyone else.
• Don't try to duplicate your first wedding – it will make people uncomfortable.
• Don't marry in the same location, wear the same dress, or use rings from a former marriage.
• It's not necessary for the bride to be walked down the aisle.
• Attendants and rehearsal dinners are also not necessary.
• Do register for gifts, even if you don't need or want anything. Read more about alternative gift registries.
• Include your children in the ceremony. Ask them how they would like to be involved in the activities.
•  Adjust wedding vows accordingly to accommodate the fact that it's a second wedding. Much of the traditional vow wording is not applicable, and it's a great opportunity to write your own wedding vows.
•  Wear whatever color you want. This is your wedding, so use it as an opportunity to show off your impeccable taste and fashion sense of style.
• If you're blending families, consider taking a family-moon instead of a honeymoon. It could be the perfect opportunity to bond as a new family and will create lasting memories for all family members.
---